closure leads to exposure
(not sure if this is actually relevant to my post but i liked the jingle)
can we speak in flowers?

it will be easier for me to understand.

- other language by Nayyirah Waheed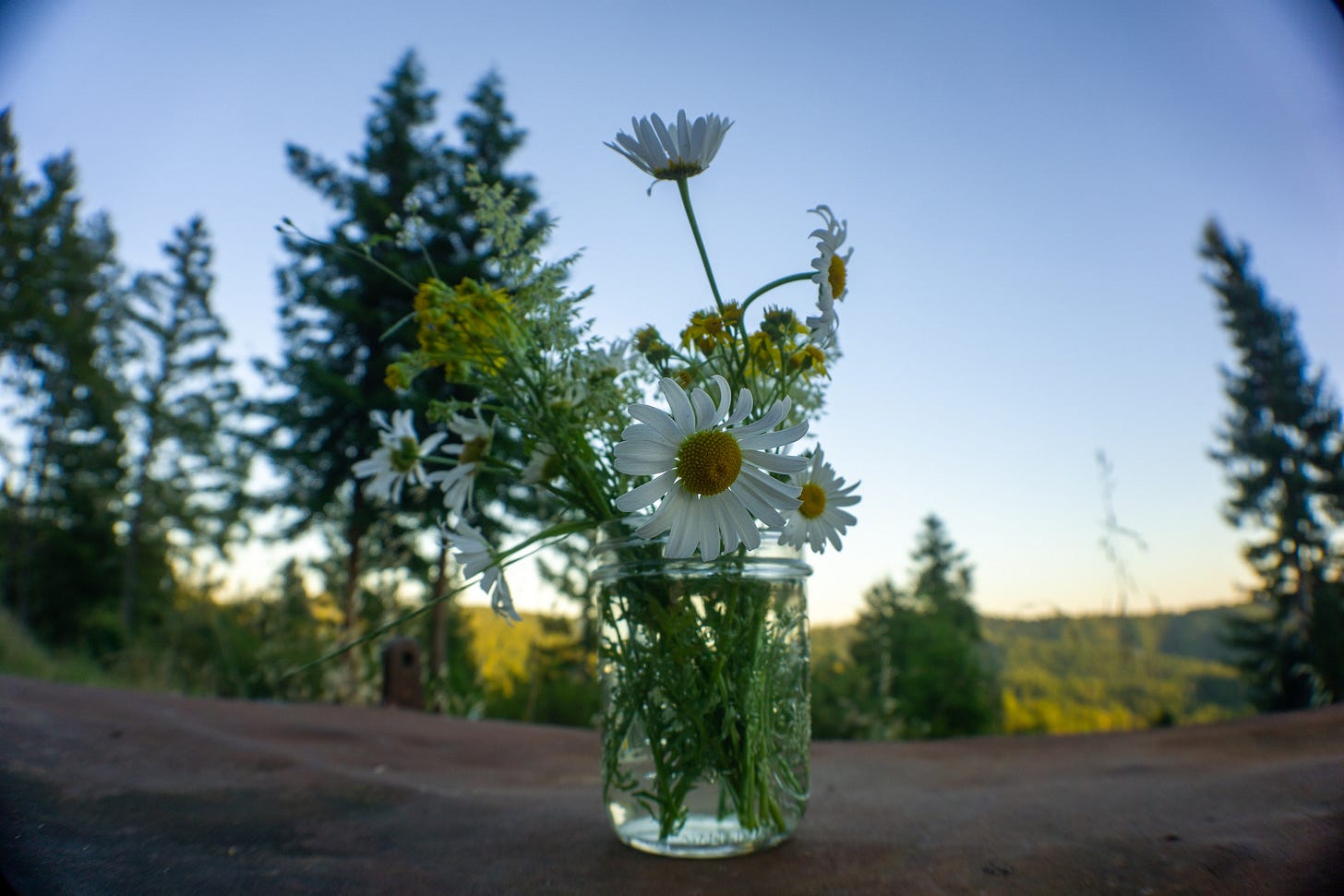 ---
In a time of mandated confinement, we cannot escape the imminent question: what sets me free? For some, this question is arresting; it momentarily stifles your breath, instantly shifts the spotlight inward, challenges your sense of autonomy.
In a time when society is prescribed isolation, how can we access a cure for loneliness? If one of the greatest predictors of happiness is social interaction and support, how can we reap the dividends of investing in one another from afar?
---
If you've ever listened to musician and soundscape ecologist Bernie Krause's recording from Mono Lake in the '90s, you might have trouble discerning how many individual croaks are vibrating in the soundbite. One? Two? In a recent "Invisibilia" episode, Krause let's us in on the secret: dozens of frogs have joined together to create the synchronized, reverberating chorus. The unison croaking is actually a defense mechanism, as it prevents predators from honing in on one particular frog's rhythm.
Unfortunately when the military started doing test flights over Mono Basin, the roar of the jets would cause the frogs to lose their synchronicity. During the following 45 minutes, before the army could re-harmonize, great horned owls and coyotes seized the opportunity to snag a snack. Without the "herd immunity," individual frogs were exposed and therefore vulnerable.
But it's not just jets. It's helicopters and chainsaws and tractors and traffic and sirens and mining and drilling and shipping and building. And it's not just animals that are susceptible to disorientation. For a while now, the pandemic has forced each of us to deliberate our mindless routines, reallocate our energy into certain people/crafts/interests, and critically examine the fact that all humans are created equal and should be treated equally.
Okay, now this mayyyyyy be a stretch. But if you subscribe to the idea that quarantine has adjusted your lifestyle or reevaluated your priorities, then couldn't COVID-19 ironically liberate society from antiquated structures that no longer represent America?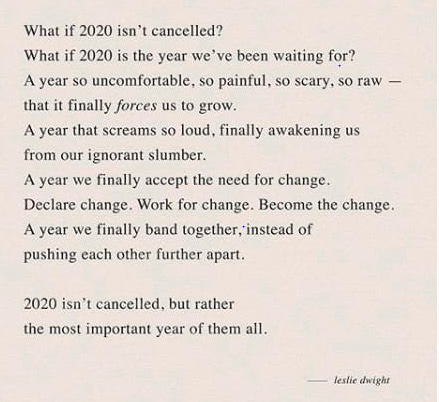 2020 is the year that:
We are not constantly switched onto work-day-auto-pilot mode; we are able to restructure, redefine, reclaim your days.

We grapple with the fact that human beings cannot predict the longevity of this global climate; we are forced to humble the ego and concede.

We can no longer bandage our emptiness with "fulfilling connections" behind drunken Friday Nights and a manicured Instagram feed that exudes bold confidence, independence, IDGAF-type attitude.

We invest energy into fostering meaningful relationships; we decide who (in an unprecedented time), we want to exist with, in both physically and psychologically intimate spaces. Who did we invite into the heart?

We cannot to scoff at racism as an American pastime; we are thrust in front of a screen to watch a man kill another man over the course of 9 minutes…
…and this was "normal"…
…and as I mentioned a few weeks ago, I don't want to go back to normal…to the illusion that the States were United. The inaccurate belief that, like the frogs, our voices were uniting to create a powerful, protective force that boasted about equality (when in reality, politics are becoming more decisive).
---
After hearing Krause's testimony, I've begun tuning my ears to silence, to the hum of nature, to the animal orchestra. Most mornings, the warm sunlight gradually brightens my room and the chirping birds act as my alarm clock. And I'm grateful, that for the next 2 hours or so, I will not overshadow their beautiful symphony with the low buzzing of my laptop or the bickering of political commentators on TV.
---
What sets me free? Listening. Listening intently. Listening without the expectation of providing a response. Listening to observe, to learn, to be inspired.
And, of course, grilled pineapple.