Green, Yellow, Red (x3)
life is a highway, make sure to go the speed limit
It's no secret that Spongebob is a horrible driver. Each of the 37 times he takes the written exam, he passes. But when he has to drive...he panics & fails the hands-on test every single time. His mistakes are not low cost to Mrs. Puff, his driving instructor, who routinely has to deploy her blow fish inflation defense mechanism. My mom's "Mrs. Puff Reflex" would be when her chest expands, her chin retreats back, and her hands grip the door.
Okay, sure, Spongebob & I illicit some overly dramatic reactions from our passengers. Still, I'm a considerably better driver than Spongebob. I passed both exams on my first try 💁🏻‍♀️
Unfortunately my claim to ~flawless driving~ fame has been called into question these past few months. I've been driving cars for 8 years now. That's a third of my life. And I didn't get a ticket until two years ago...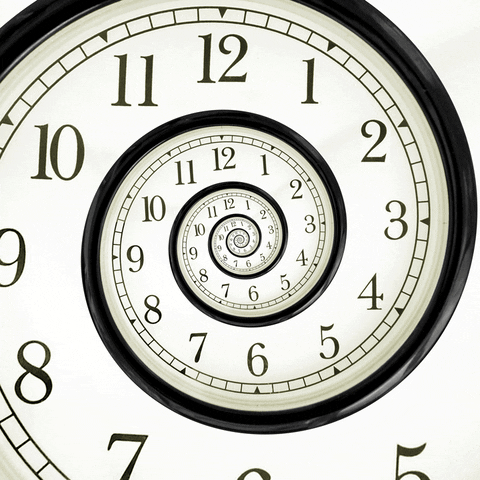 Birds were chirping. Leaves were gently swaying in the trees. I was strolling back to my car after a lovely, relaxing brunch & was met with a white envelope on my dashboard. The ticket was time-stamped literally SIX MINUTES before I beeped my door open. Honestly I couldn't even be that upset…I stayed well over two hours in a one hour spot. If anything, I was impressed to have almost made it back before getting caught.

Parking tickets don't reaaaalllyy deduct points from driving capabilities. So my pride remained. Until I got pulled over for the first time in my life, at 10:30 pm, two blocks away from my house. As I cruised through the STOP, I glanced left & thought to myself, "hmm, those headlights look a lot like a cop car." And I was right! The policeman asked if I was in a hurry. My response? "Well, no, I just want to get home to eat my dessert." He chuckled & let me go with a warning.

At the Millbrae BART station, the entrance to the bus pick-up loop is decorated with 3 signs that say DO NOT ENTER. Not sure where I was looking but definitely not at any of them. It wasn't until my friend hopped into the passenger seat & I started my car again that the policeman turned his lights on. *Technically he didn't pull me over. I was already parked against the curb.* Nevertheless he asked if I saw the explicit directions to avoid said loop. Obviously not, or else I wouldn't have done it 🙄 when I told my dad, he admitted that he got pulled over for the same👏🏻exact👏🏻mistake👏🏻 which means…BART needs to invest in more effective signage!!!

I'm embarrassed that I even have this many bullet points. This one though, woof, this was a doozy. Every so often I work at a cafe on the weekends. A few weeks ago, I parked my car at 5:45 am (pitch black) & made sure to read then re-read then walk away then walk back to triple-check [^see above] that, even though I was in a 2-hour parking spot, those restrictions were exclusively Monday - Friday.

So I skipped to work & happily returned at 2:45 pm to where I thought my car was. But Rufus, the handsome Jetta Daria & I share, had been replaced with an SUV. He had been kid-napped!! By the City of San Francisco!!

To soften the blow to my bank account, I called the impound to ask how much it was going to cost to bail Rufus out. The lady said $xxx to which I thought %#@*! Then she cheerfully added, "And it'll go up at 3 pm." It was currently 2:58 pm 😒

In my defense, this was not a driving error. This was a parking error. The trend that I'm sensing is that I'm trash at following parking guidelines: obeying meter limits, not obstructing driveways, etc. My only driving offense has been my treating STOP signs as yellow lights.

This fifth time I was only in the car, not driving.

Which brings me to last week. At the same intersection where I first got pulled over, I was stopped by a policeman. When he asked if I knew why he pulled me over, I proudly answered, "Absolutely. I did a rolling stop." Because I confessed to my crime, he let me off the hook.

Then yesterday, nah I'm just kidding. I'd say that 5 mistakes in the past few years, 2 of which happened the same week, is enough for right now. I've maxed out on luck & kind-enough law enforcers.


Here's my takeaway:

accept responsibility for your mistakes, admit what you did because it's probably worse if you pretend to be ignorant

maintain self-control in stressful situations

practice gratitude; thank the officer for caring so much about the safety of others on the road