"I Am Different"
By Emily Sprague, c. 2001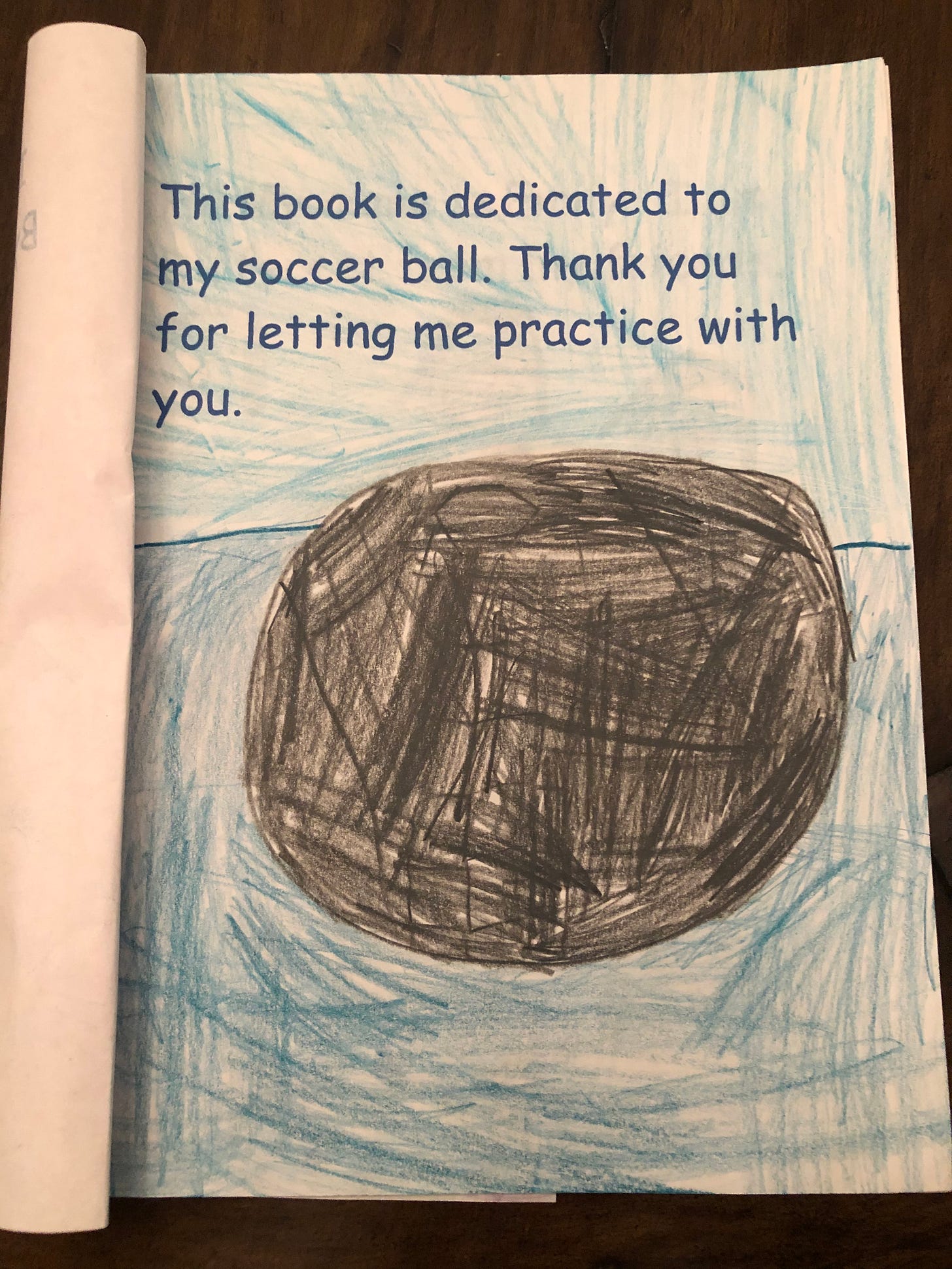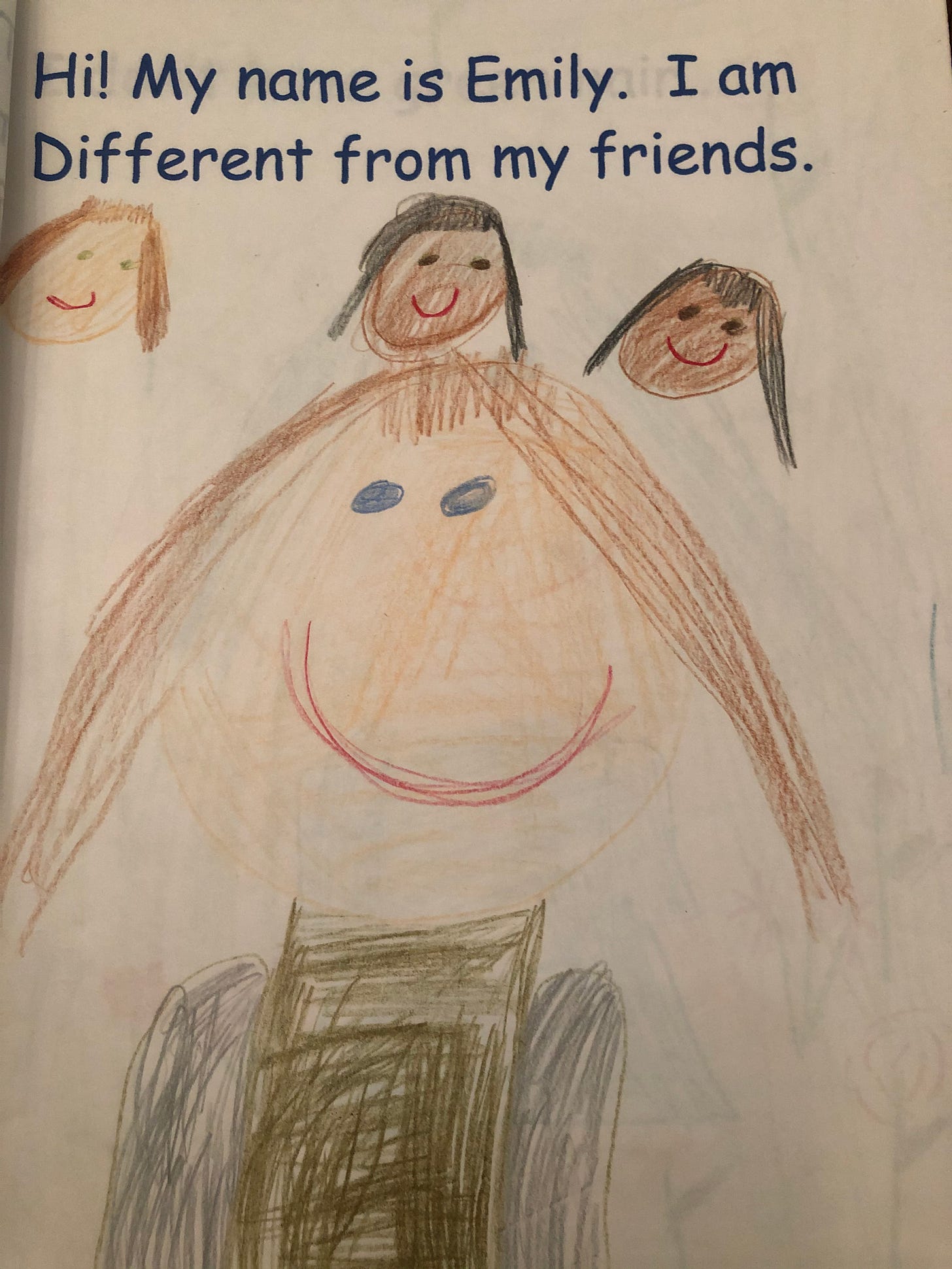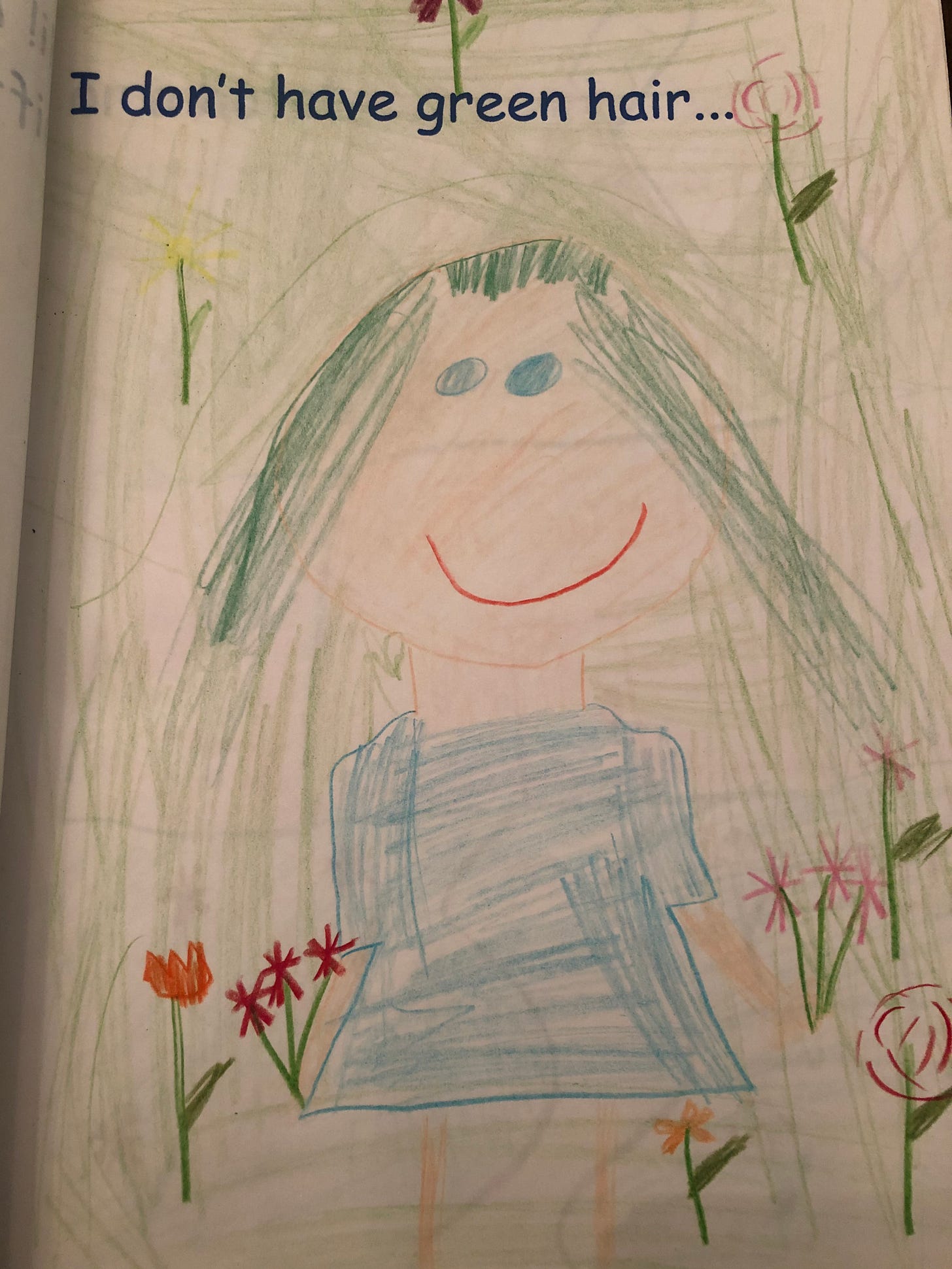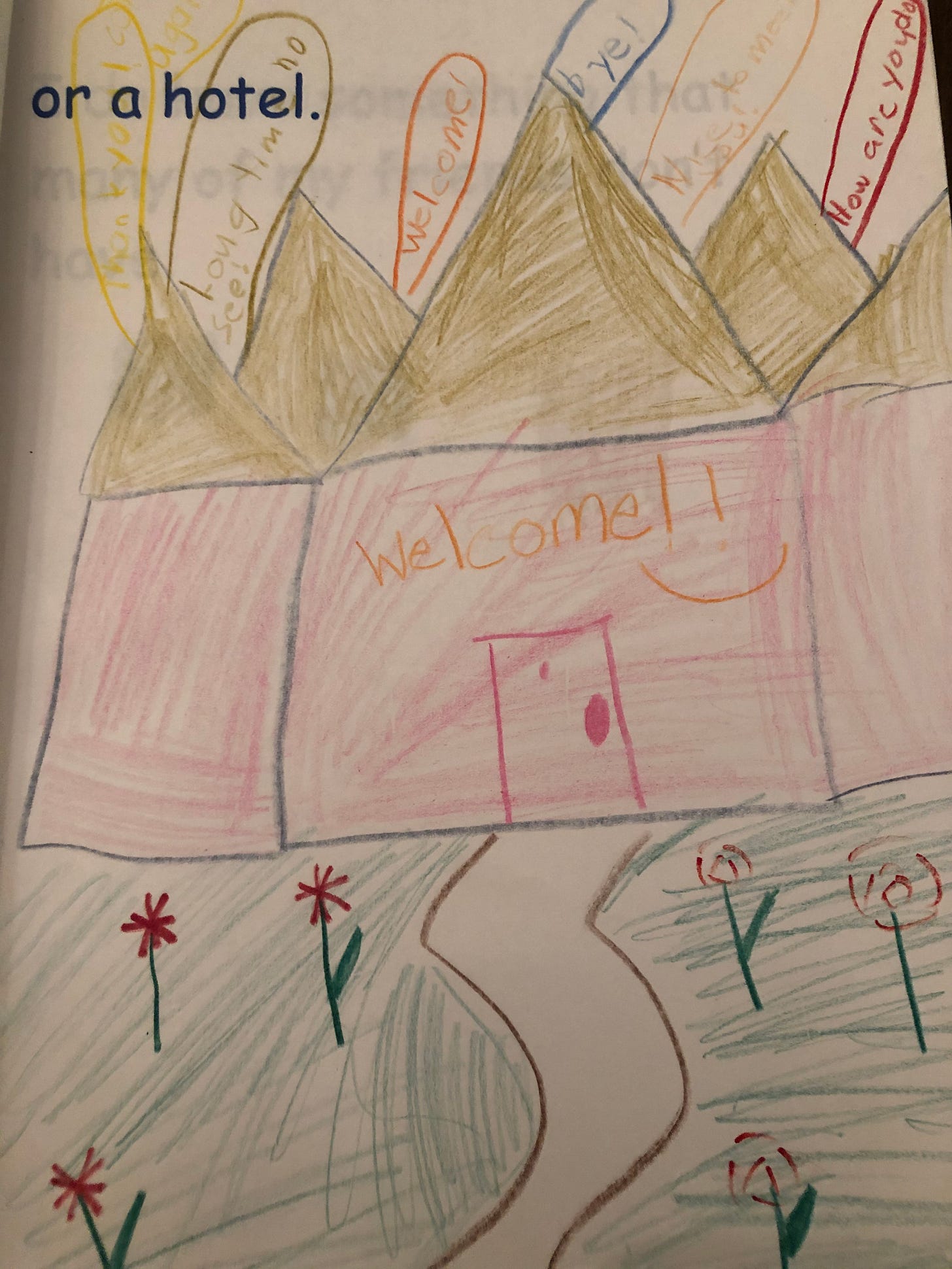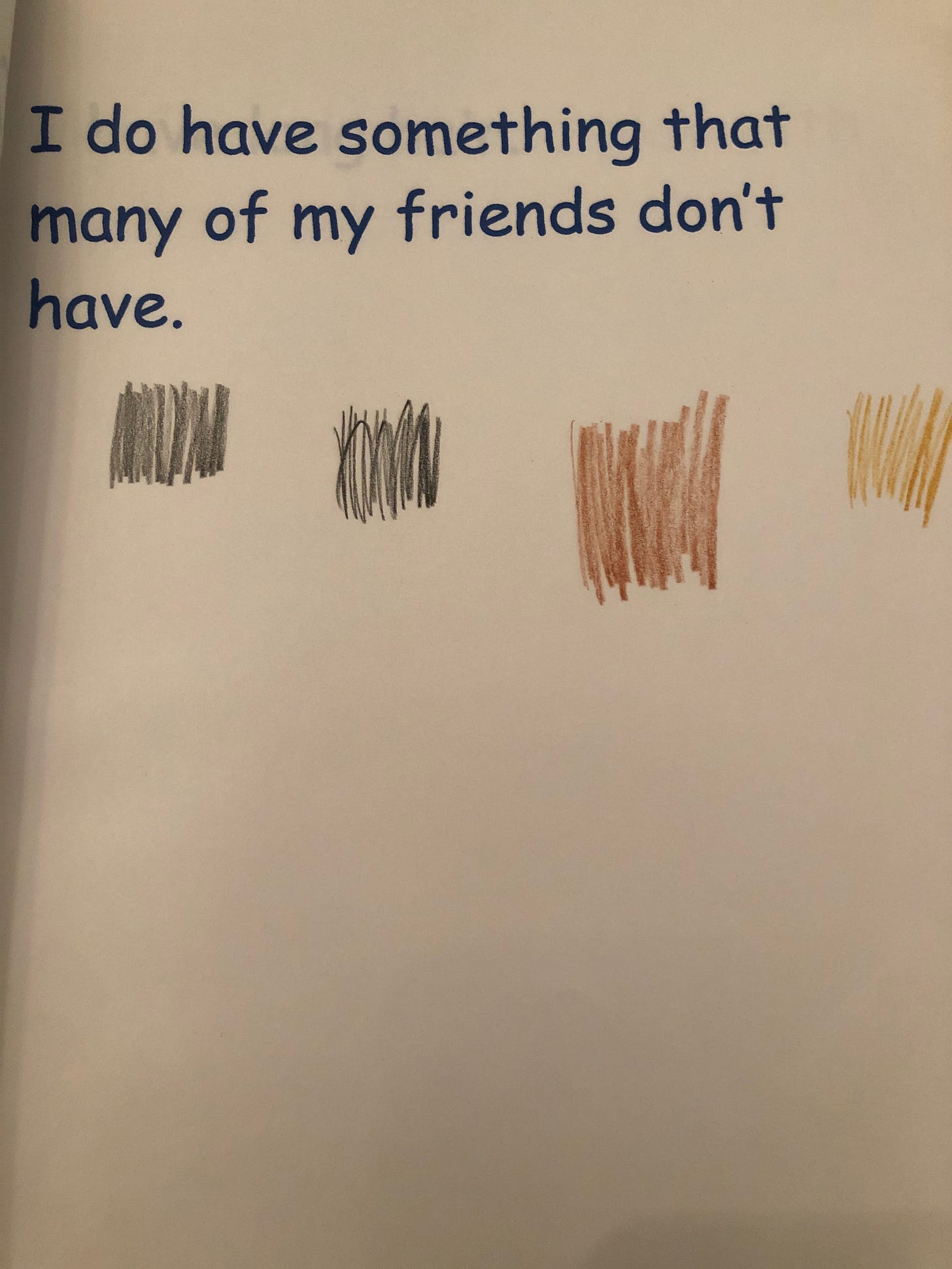 Confidence.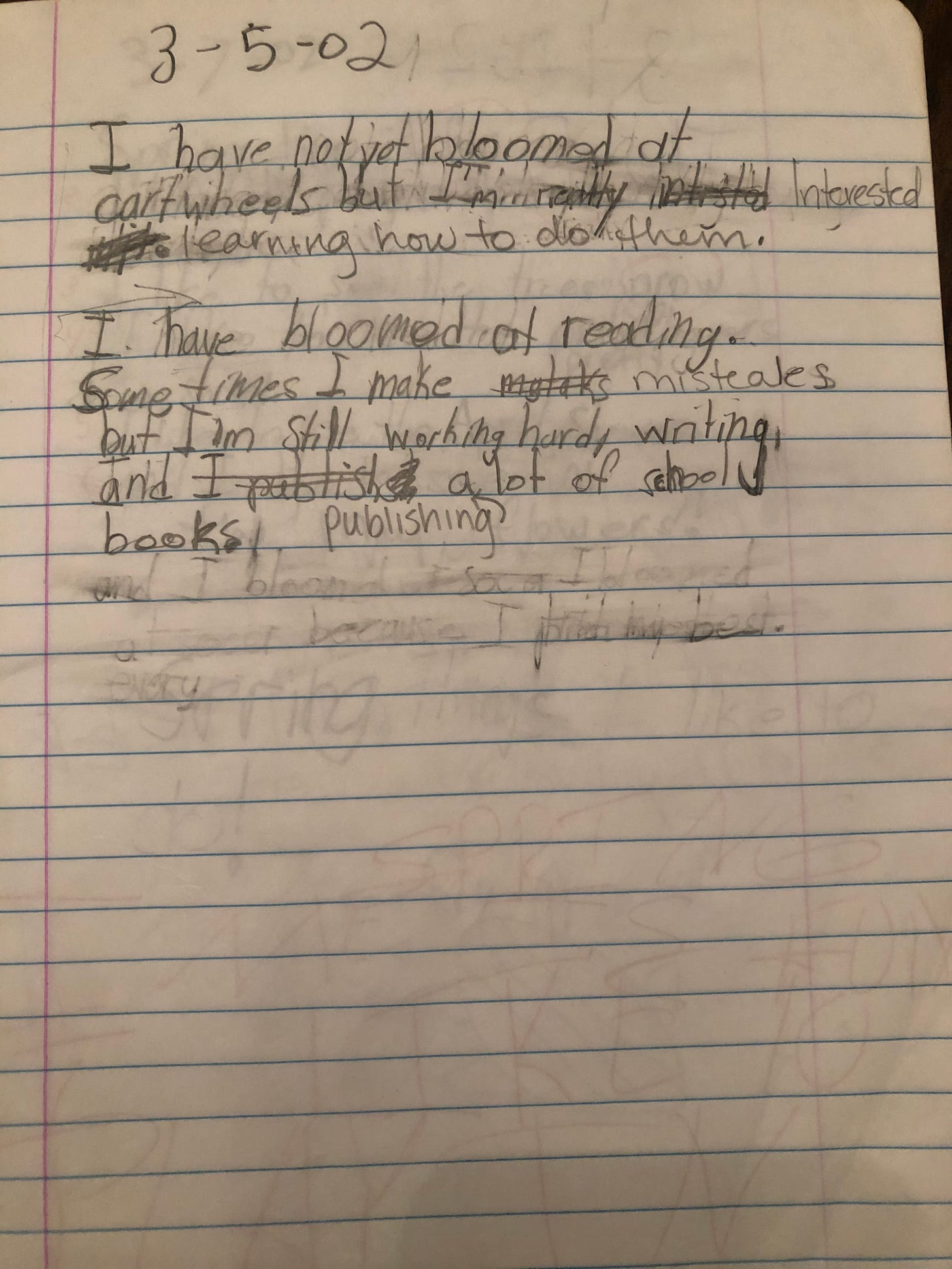 You can find some of my works featured on the New York Times Bestspeller List 💁🏻‍♀️. My re-envisioning of language is so profound, in fact, that my vernacular captures the true qualities of words. For example: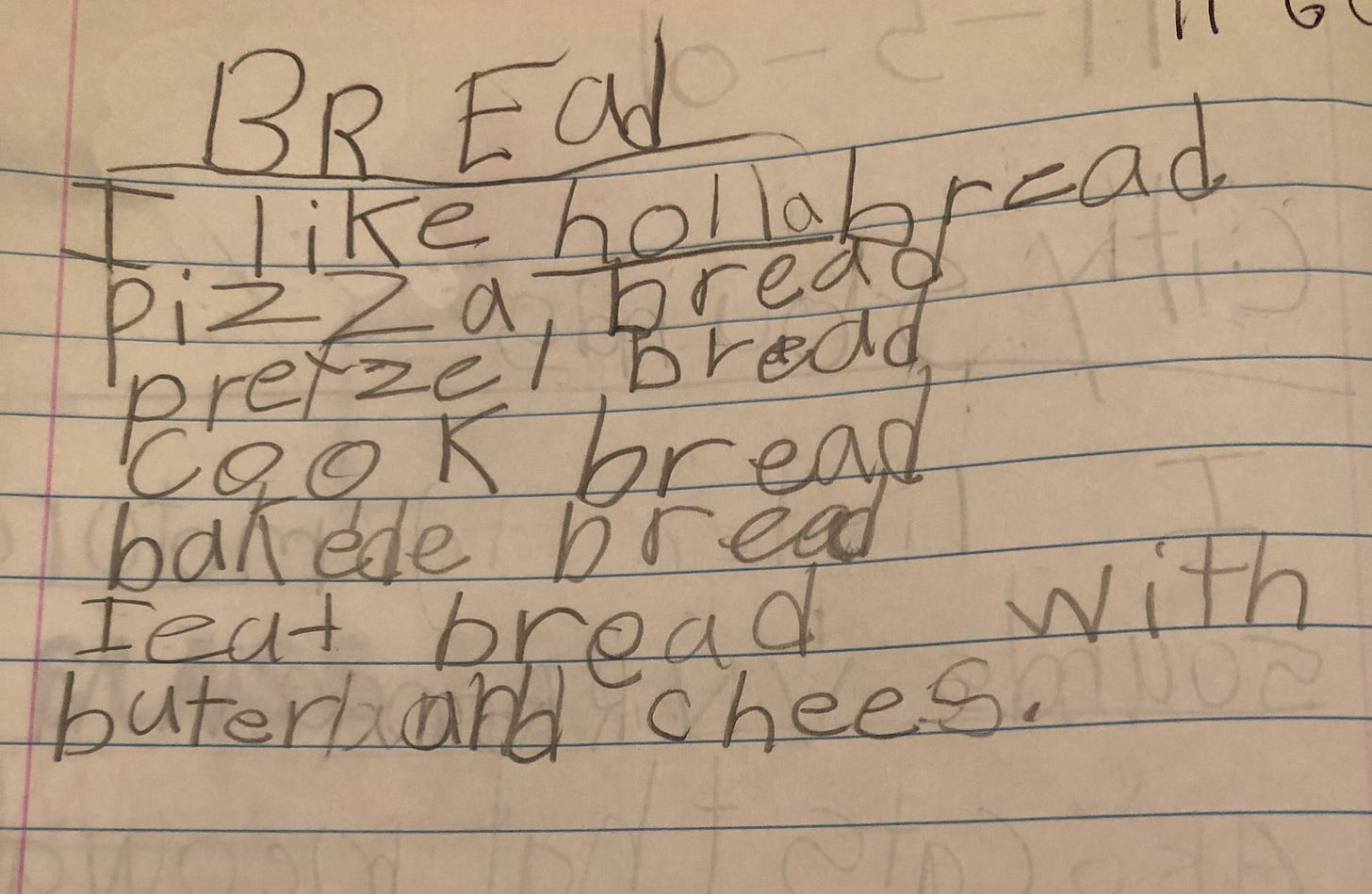 Be honest: what preschooler doesn't throw out a ~hollah 🙌🏻~ when challah shows up in your cubby on Friday afternoons? Okay yeah the gluten free ones but besides them…
When explaining my daily routine, I am quite observant. Maybe more astute than the average 6 year old. Parents totally need a little TLC after work.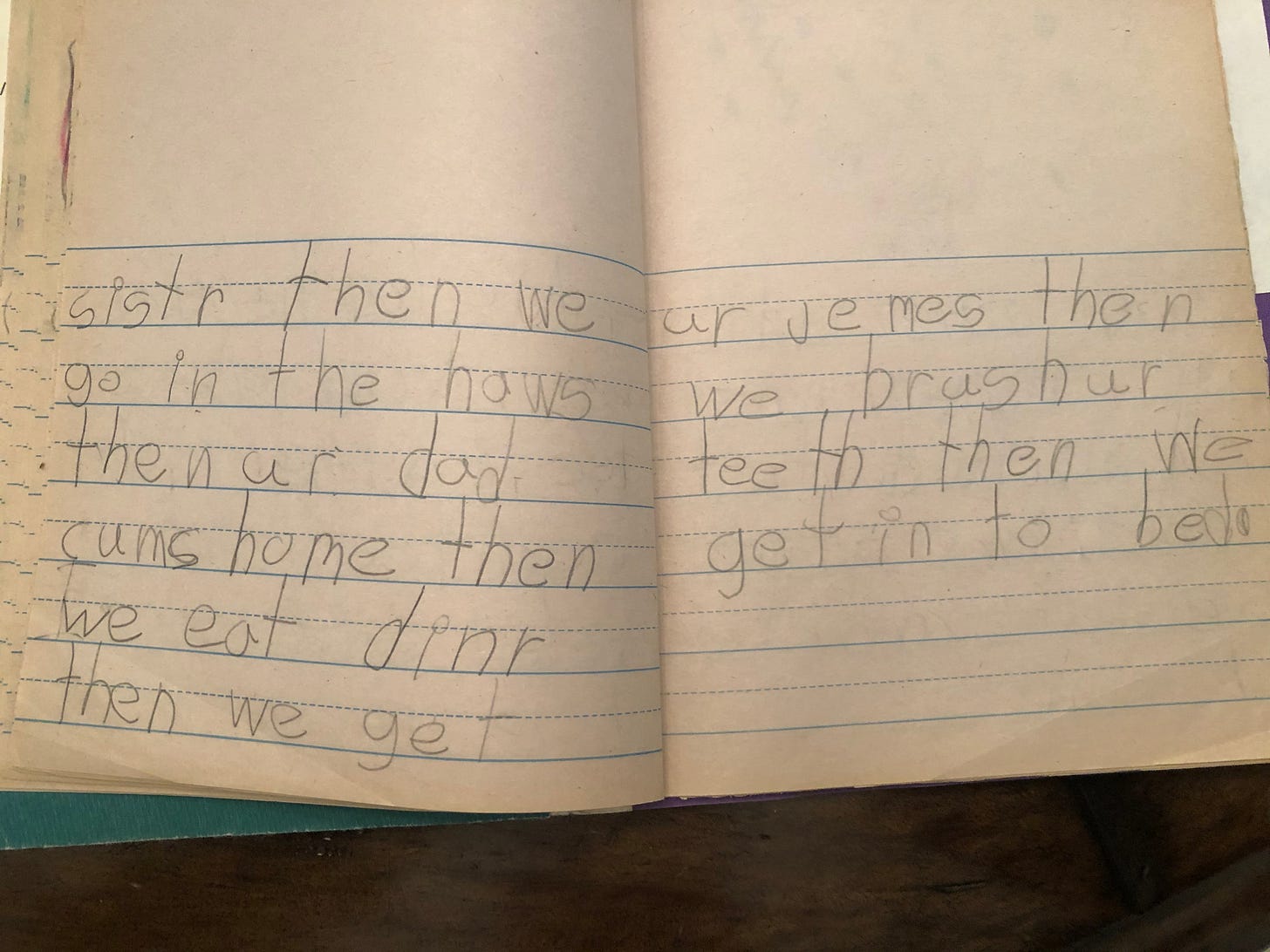 In addition to my budding literary career, I knew that I was quite the looker. According to Daria's essay "My Past," I was not afraid to emphasize my mean good looks.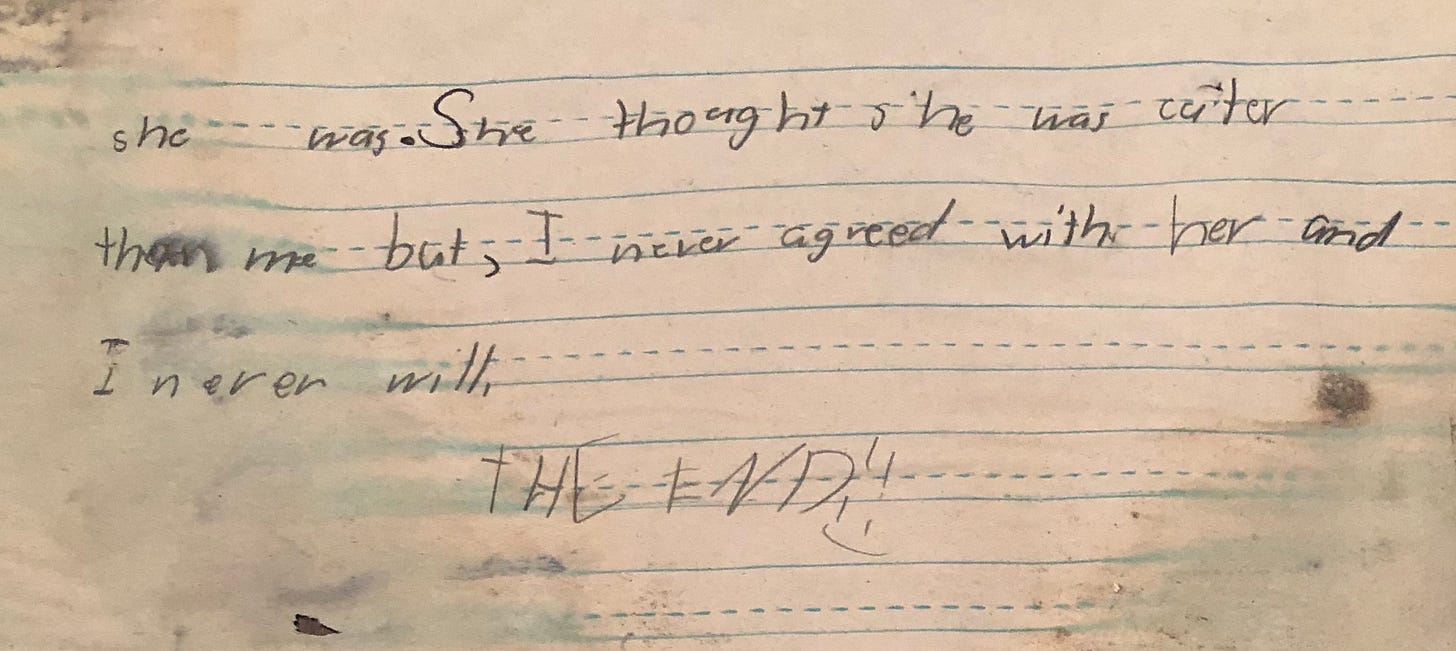 Daria doesn't have to agree, that's okay. As mentioned a few weeks ago, "when I am sad I try to cheer my self up. One of the ways I cheer up is playing by myself." Who needs friends? I Am Different.
One of my most recent novellas from 2003 was a psychological thriller. Just imagine being stranded in a desolate suburb, lost in a crowd of these.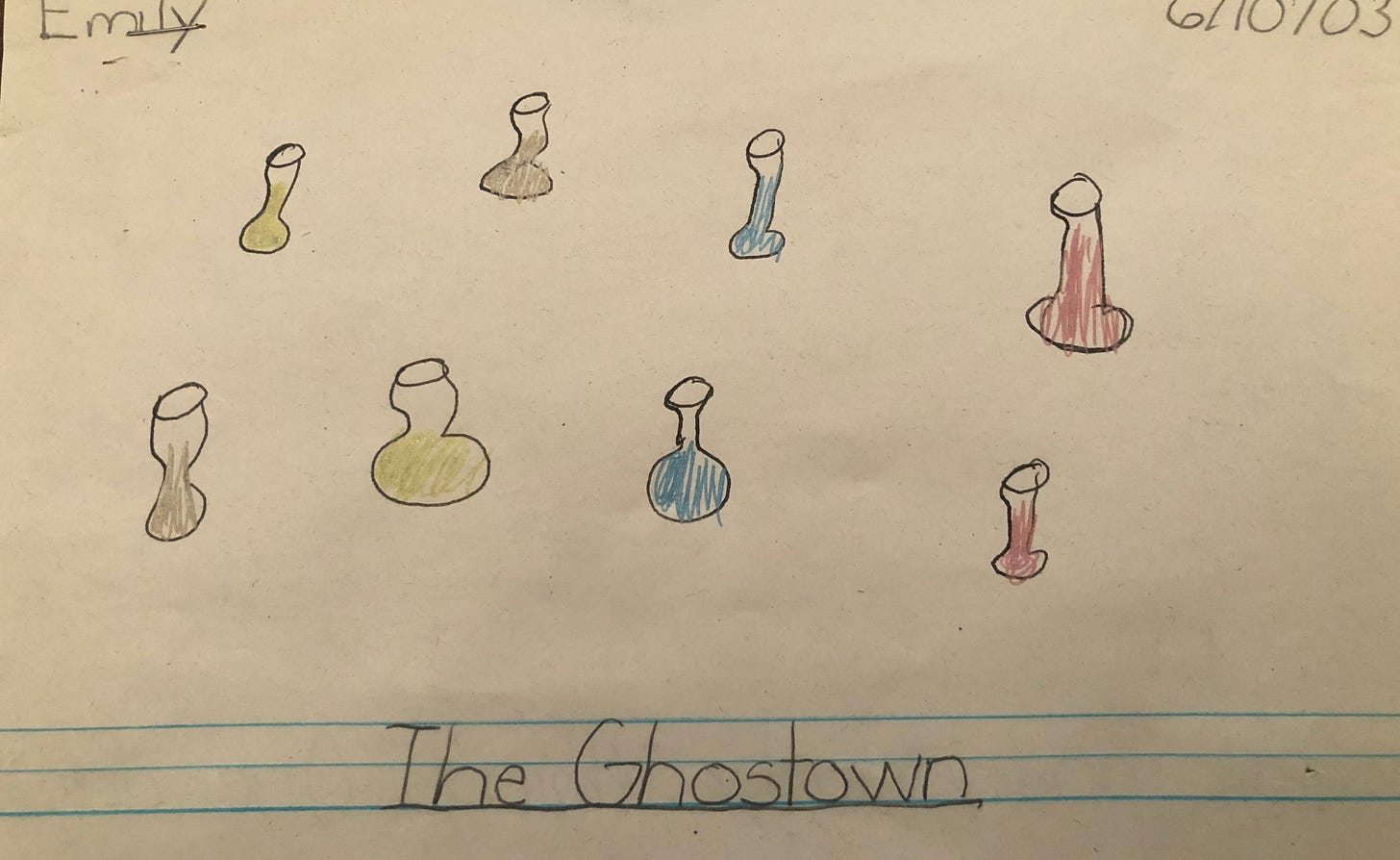 After flipping through my lengthy literary canon, I'm not convinced I had friends. I probably was inspired by "I Am Different" because I realized that I operated a bit differently than other folks.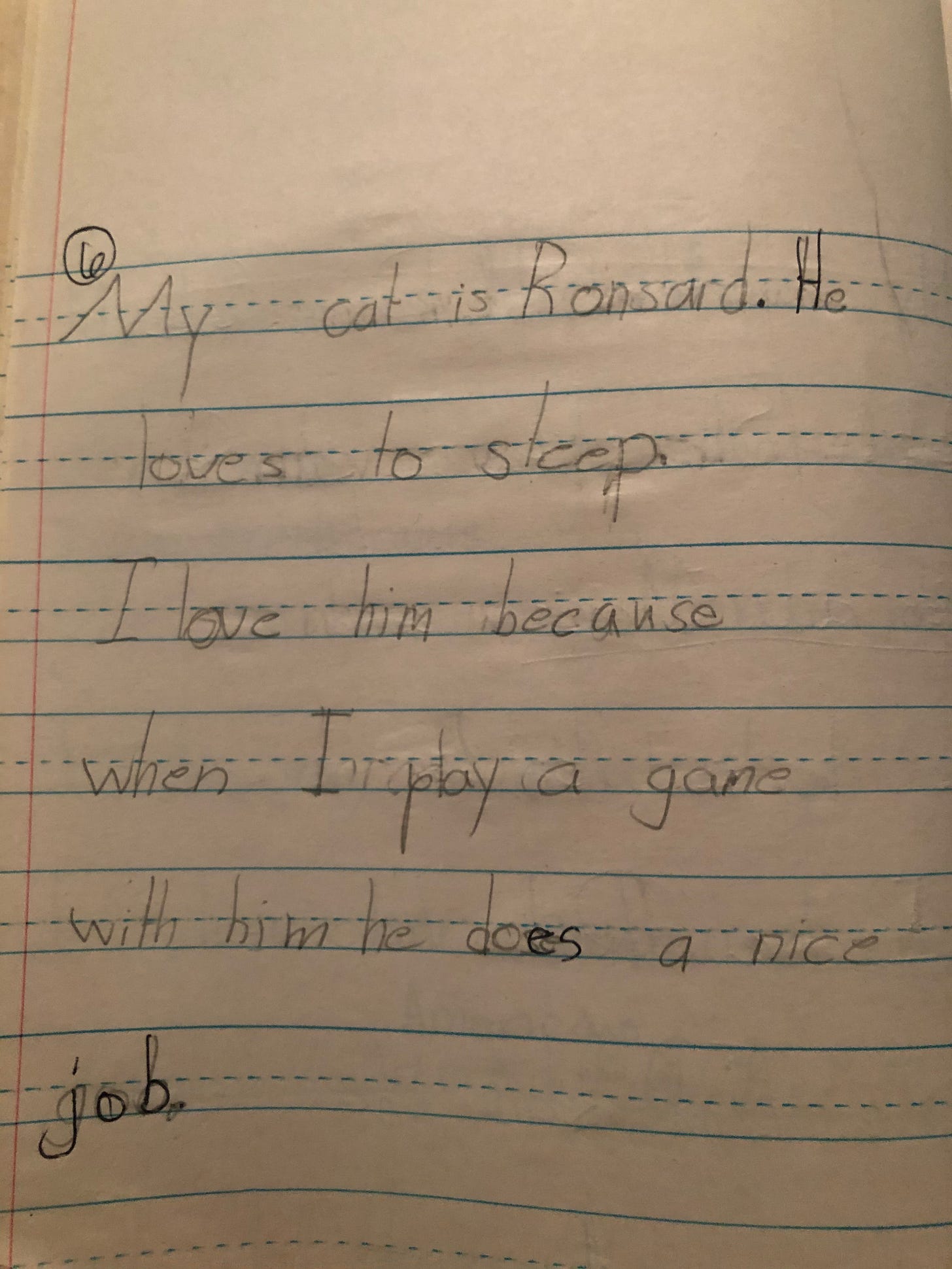 Ronsard, my lazy, drooling cat, was my buddy. We played games and he did a "nice job" (my standards were low…I gotta work with what I got).
So if anyone is feeling a little down right now, hit me up. Let's play a game. Online Pictionary is a wild time. Battleship has awesome sound effects. And plus I will love you and be your personal cheerleader because there's no need to be too hard on yourself. If Ronsard's getting the compliments, you're getting hollahs 🙌🏻🥯. Just remember, you're doing a nice job.