What goes around the world but stays in the corner?
a stamp
7:00 am: alarm chimes; curl into a child's pose
7:03 am: turn on coffee machine
7:05 am: slip out the front door (not the back because it's obnoxious & loudly pronounces STOP BACK DOOR every time it's opened. And despite dropping out of cotillion, I am considerate of my sleeping parents. Mostly, though, it's way too early to be confronted by Alexa's great-great-great grandparent, Senile Siri).
7:07 am: step back into the house with the morning's paper
7:12 am: first sip of fresh coffee ☕ and C8H10N4O2
what is: CAFFEINE?!
For the next an hour, I flip through the Wall Street Journal, the SF Chronicle, Mercury News, and then spend about 30 minutes dabbling in the puzzle section. A new Cryptoquip? Kryptonite. Three-star Sudoku? Morning go-to.
I've found puzzles to be a great weapon against stress, unproductivity, boredom, a wandering mind. Starting my day with a mini celebration rocks. I'm basically Kim Possible because we both balance the challenges of adolescence (acne, (home)work, anxiety, questionable wardrobe choices) with the responsibility of successfully completing missions. Kim can perform death-defying moves like somersaulting between laser beams with little apparent effort. Emily can execute impressive deductive reasoning like assuming that, if a word is one letter long, it must be an "A" or an "I."
Over the course of the upcoming week, I challenge you to take a few moments to exercise your brain a bit. Below you'll find two jeopardy boards that were created by a friend for a happy hour event. She's been kind enough to share them with me, and I'm excited to pass them along to you.
Game 1: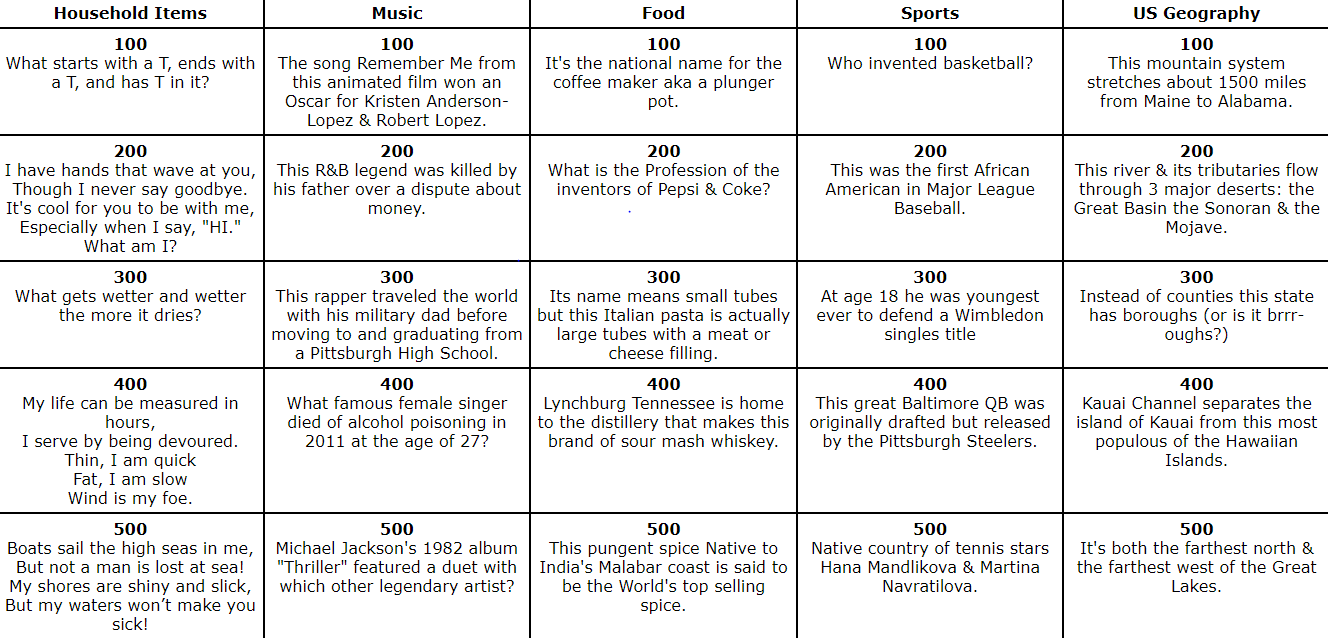 Game 2: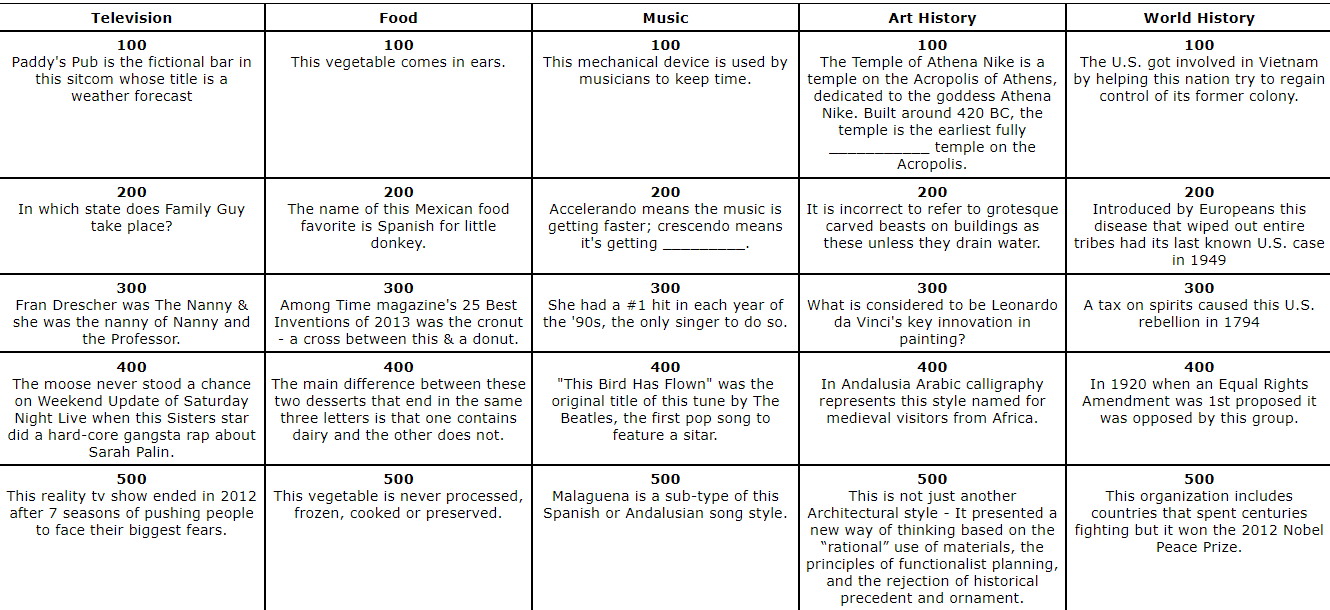 Enjoy :) if you have any puzzles that've been exercising your mind, send them over! Want to check your answers these (it doesn't matter where, doesn't matter when)? Call me beep me if you want to reach me.